Awning Windows in New Orleans, LA
The Best Replacement Windows & Installation of Window
Save $200 Off Every Window with the TIME MANAGEMENT SAVINGS PACKAGE!
Why Choose Awning Windows?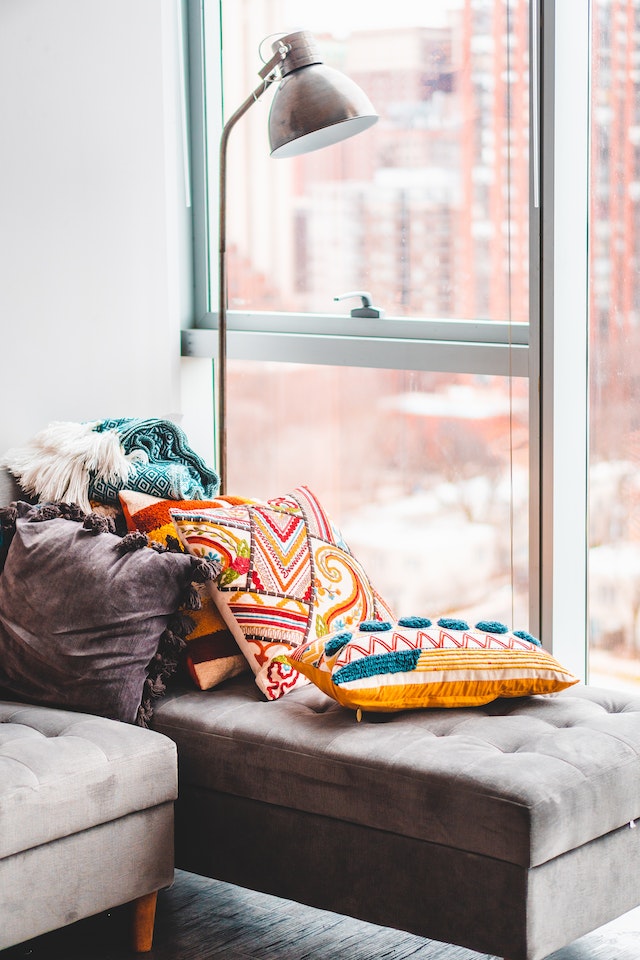 Bring the outside in with beautiful, functional awning windows. These windows are hinged at the top and open outward, allowing fresh air and natural light into your New Orleans home. Awning windows are a classic design that looks great in traditional architecture.
Awning windows have many benefits for your home. The outward-opening design allows for full, unobstructed views when the window is open. You can easily open the window for ventilation, even when it's raining, without water getting inside. The hinged design also makes it easy to clean the outside of an awning window from inside your home. These durable windows come in many styles to match your home's aesthetic.
Customize your awning windows to perfectly fit your space. Choose from various widths, heights, and window materials like wood, vinyl, aluminum, or fiberglass. Large awning windows up to 6 feet wide are available to make a bold statement. For increased energy efficiency, select insulated glass and weatherstripping. Consider convenience features like insect screens and security locks.
Caring for awning windows is simple. Keep the tracks lubricated for smooth opening and closing. Periodically check for loose hardware or damage to the seals or weatherstripping. Clean the glass as needed with a soft cloth and mild cleaner. Protect wood windows with sealants and paint. Awning windows will provide your New Orleans home with beauty, ventilation, and charm for years to come.
The Top Awning Window Styles for New Orleans Homes
New Orleans is known for its rich architectural history, blending influences from French, Spanish, Creole, and Southern styles. When our team replaces the windows in New Orleans homes, we pay special attention to matching the style of the existing architecture. Awning windows are a classic choice to complement both traditional and contemporary home designs in the area. The operating style of awning windows makes them ideal for our climate, providing fresh air circulation and natural light.
There are many awning window shapes and styles for New Orleans homes. The options range from colonial to craftsman to Victorian and beyond. We will highlight the most popular awning window styles our Window Replacement New Orleans team recommends.
This classic window design features simple lines and an uncomplicated look. Traditional awning windows work well in colonial, farmhouse, and cottage-style homes in New Orleans. Our team often recommends opting for wood frames on traditional awning windows to match the home's original character. However, we can also provide vinyl or aluminum frames for increased weather resistance and less maintenance.
Key features of traditional awning windows:
Single pane glass

Minimal ornamentation

Often made of wood, vinyl, or aluminum

Hinged at the top and open outward

Hand cranks or push-out operators

Available in custom sizes
The traditional awning window style blends nicely into historic New Orleans homes. The windows can be painted or stained to match your interior trim. Traditional awning windows complement many home styles, providing ventilation and curb appeal.
For contemporary homes, our New Orleans window installation team frequently uses modern awning windows. This style has straight lines and a simple, minimalist look. Modern awning windows work well in mid-century ranch houses, contemporary builds, and newly constructed homes.
Defining features of modern awning windows:
Sleek and simple design

Made of aluminum, vinyl, or fiberglass

Often have double pane glass

Chain or lever operators

Available in custom geometric shapes

Variety of frame colors like black, white, or gray
Modern awning windows make a striking statement in contemporary architecture. The clean lines blend seamlessly into modern homes. Large sizes allow ample natural light into your rooms. If your New Orleans home has a contemporary style, modern awning windows are an excellent replacement choice.
The craftsman style features the signature characteristics of the American Arts and Crafts movement. Craftsman homes are abundant in New Orleans neighborhoods. Our window installers frequently recommend craftsman style awning windows to match this iconic aesthetic.
Craftsman awning windows are defined by:
Wood frames with visible joinery

Gridded glass panes

Wrought iron hardware

Earthy colors like brown, green, red, yellow

Hand-cranked openers

Custom and asymmetrical sizes
Beautiful craftsman awning windows can make a dramatic statement in your early 20th century home. The windows match common craftsman elements like exposed beams, built-in cabinetry, and natural materials. Choose awning windows with wood grids, wrought iron handles, and an earthy color palette to complete the look.
Homes built in the Victorian era often featured awning windows to allow airflow into the home. Our team specializes in renovating historic Victorian architecture with period-appropriate windows. Victorian awning windows add old-world charm and match the ornate details in Victorian homes.
Key traits of Victorian awning windows:
Elaborate wood trim and scrollwork

Colored or patterned glass

Octagonal, elliptical, or curved shapes

Tall and narrow proportions

Decorative wrought iron hinges and lifts

Brass or antique bronze hardware
For cottages, row homes, and mansions with Victorian flair, beautifully detailed awning windows are an excellent restoration choice. Their unique shapes and decorative touches make them stand out. Choose colors like deep red, navy blue, hunter green, and antique white to match your Victorian interior.
Homes with Tudor or English cottage influences often suit a traditional English awning window style. Our specialists help New Orleans homeowners restore the old-world European charm of Tudor homes with classic awning windows.
Tudor awning windows feature:
Dark wood frames

Small square panes or diamond-shaped leaded glass

Wrought iron casement stays

Tall, narrow proportions

Deep finished wood interiors

Neutral colors like black, deep red, dark green
These traditional style awning windows mirror the Medieval look of English Tudor homes. Diamond or square leaded glass lends old-world character. For authentic charm, choose wood frames and wrought iron hardware. English awning windows are perfectly suited for Tudor cottages and manor homes
The Mediterranean style is common in early New Orleans homes influenced by French, Italian, and Spanish architecture. Our window replacement team helps homeowners preserve Mediterranean charm with specialty awning windows.
Mediterranean awning windows include:
Arched tops

Ornate forged iron hardware

Deep finished wood interiors

Earthy colors like ivory, tan, sea green

Bronze casement stays and hinges

Curved and arched forms
Unique Mediterranean awning windows match the rounded doorways, balconies, and ornamental ironwork of this style. For historic preservation, choose wood-framed windows with arched tops, warm finishes, and forged iron details. Mediterranean awning windows reflect the sunny charm of coastal architecture.
Which Awning Window Style is Best For Your New Orleans Home?
Awning windows are a popular choice for New Orleans homes because they provide ventilation while protecting against rain. When replacing your windows, it's important to select an awning style that complements your home's architecture. There are several factors to consider when choosing the best awning windows for your home:
Our team is happy to meet with you and assess your home's style to recommend the perfect awning windows. We also provide complete installation services for a seamless upgrade. Investing in new awning windows that suit your home can increase curb appeal, comfort, and property value. 
Contact our pros today to get started with a FREE window replacement quote!