Replacement Windows in New Orleans, LA
The Best Replacement Windows & Installation of Window
Save $200 Off Every Window with the TIME MANAGEMENT SAVINGS PACKAGE!
Top-Notch Replacement Windows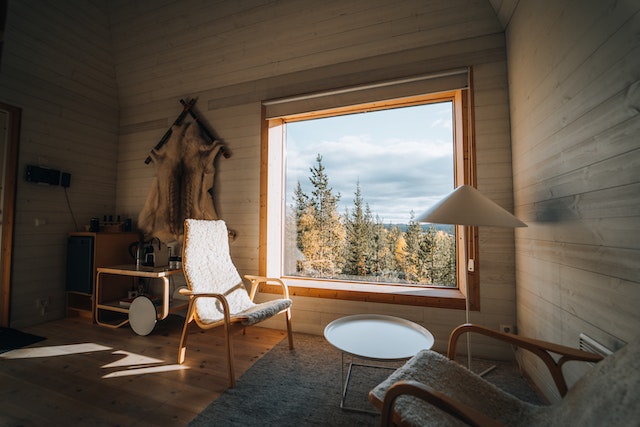 Looking to refresh the look and feel of your New Orleans home? Upgrading to modern, energy-efficient replacement windows can make a world of difference. Not only do new windows help improve your home's aesthetics, they also provide key benefits like better insulation, noise reduction, and enhanced curb appeal.
New replacement windows come in many styles to complement your home's architecture. Choices like double-hung, casement, sliding, and fixed windows give you options to find the right look. Advanced glass technologies also give you more control over energy efficiency and privacy.
Properly installed replacement windows can last for decades with proper care. Keeping them clean and performing routine maintenance goes a long way towards extended window life. High-quality weatherstripping and hardware will keep your windows functioning smoothly for years to come.
Wide Range of Replacement Windows We Offer in New Orleans, LA
When it's time to replace the windows in your New Orleans home, one of the most important decisions you'll make is the style of your new windows. The style you choose impacts both aesthetics and performance. At Window Replacement New Orleans, we offer a wide selection of replacement window styles to match any home.
The Benefits of Replacing your Windows in New Orleans
At Window Replacement New Orleans, we understand all the options available can make selecting new replacement windows feel overwhelming initially. But the benefits of installing new, energy-efficient windows in your home make it well worth the investment.
Key Factors When Selecting Replacement Windows
With all the styles and options available, choosing the right new windows for your New Orleans home may seem daunting. But our experienced team will guide you each step of the way. Here are some of the key factors we'll help you evaluate:
The type of glass used in replacement windows impacts energy efficiency, durability, privacy and aesthetics. We offer everything from standard clear glass to extra-strong laminated glass. And we'll help select coatings and tints to control solar heat gain while letting in natural light
Vinyl, wood, aluminum and fiberglass frames each have their own strengths. We'll assess your home's architecture and needs to recommend the best frame materials for efficiency, maintenance, and visual appeal. Our precise manufacturing ensures the frames operate smoothly for years.
Hardware includes locks, pulls, cranks and hinges. We offer hardware in finishes from antique bronze to satin nickel to match your décor. Hardware components are rigorously tested for durability and functionality over decades of use. And our installation experts will adjust them for perfect operation.
Proper installation is key to ensure your new windows perform as designed. We take care to integrate them into your home's existing waterproofing and structural elements like flashing and framing. And we offer trim options to complete the polished look inside and out.
Replacing the windows in your New Orleans home is a major investment. At Window Replacement New Orleans, our exclusive focus is window installation and helping homeowners select the ideal replacement windows. We'll assess your needs, recommend the best options and give you an accurate installation quote.
Schedule a free in-home consultation today with one of our window specialists.